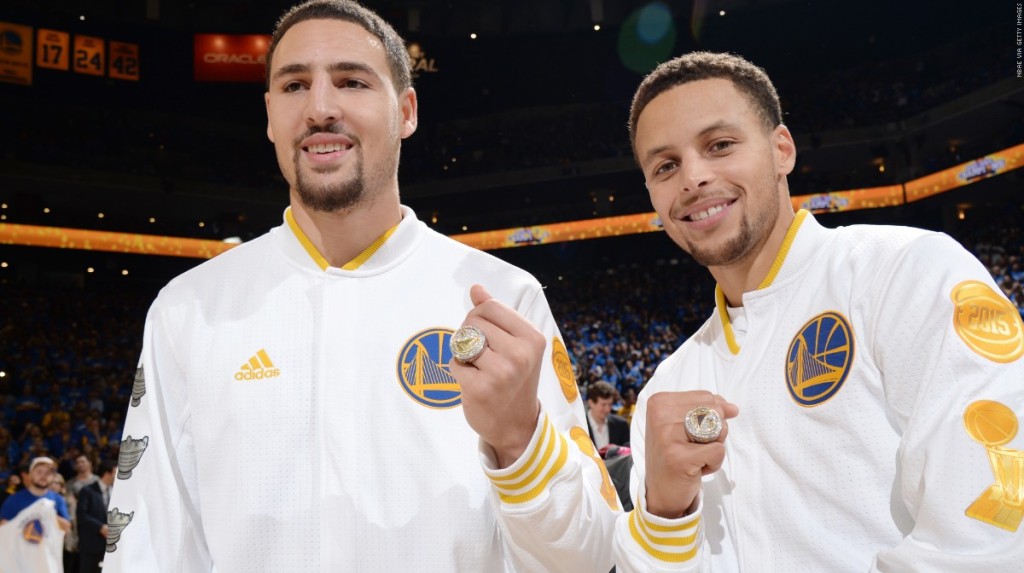 Gold is in right now. Just ask any basketball fan. The Golden State Warriors are off to a 44-4 start and are on pace to finish with the best regular season record in NBA history, which is held by the 1995-96 Chicago Bulls who finished 72-10. The Oakland-based team, known as "Golden State" refers to the California gold rush of the mid-1800s.
The reigning champions are lead by a reigning MVP—Stephen Curry. Curry was questioned coming out of college due to his lack of size and boyish appearance. It only took a few years for him to become arguably the greatest shooter in NBA history. Curry is the catalyst of their team, and his quick shooting release and seemingly unlimited range makes him one of the most difficult players to guard in the league.
The Warriors' style of play based on quick passing, constant movement, and dead-eye three-point shooting has taken the league by storm and caused other championship-caliber teams to rethink how they approach the game.
Toronto's Gold Standard
Just like the Golden State Warriors are the gold standard of today's NBA, Toronto Gold is the gold standard of Toronto gold buyers and sellers. There's no better place to buy bitcoin and buy or sell gold bullion in Toronto. We're so confident that we offer the best gold price in Toronto that we're willing to beat a competitor's price by 50% of the difference if you can show us a written quote from another Toronto Gold buyer with a quoted price better than ours. That's our 150% Price Guarantee.
Toronto Gold is unlike other gold buyers in the area. Our buying prices are always posted on our website, as well as in-store, and updated every day to reflect the minor changes in the precious metal markets. We won't argue and haggle with you about our prices. We pride ourselves and our business on being modern, transparent, and honest—virtues that aren't often associated with gold buyers.
Don't waste your time selling your gold to other Toronto gold buyers who are looking to take advantage of you. At Toronto Gold, we'll weigh and test the purity of your gold or silver right in front of you so you know that it's being accurately appraised. Come visit us at 829 Bloor Street West. We're open seven days a week and our friendly staff is always willing to answer any questions you may have. Just like going to a Warriors game, you won't leave disappointed after working with Toronto Gold!